Sully Shuffle
PRess Releases
The 1st Annual Sully Shuffle was better than we ever expected. We would like to thank all the participants, sponsors and donors for helping make this event a success!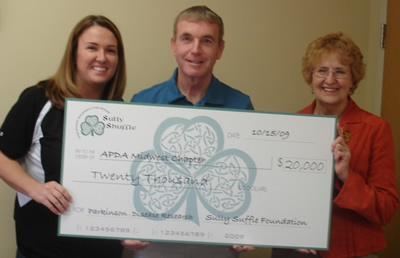 Janet Haubenreiser and Skip Sullivan present a
$20,000 check to Midwest Chapter President Maxine Dust of
the American Parkinson s Disease Association.